Hopefully you've read my first lesson and so are all over the basics of how SEO works and you know how to make sure your site is visible to search engines.
This lesson is all about that sacred SEO grail – excellent use of keywords….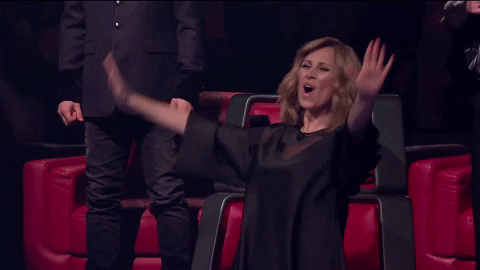 Identifying the right keywords takes a bit of (well used) time and thought. Like so many good marketing strategies it's better to go deep than go wide – so spend some time really getting to grips with who your audience/client/customer is and what exactly they're looking for. What are their goals?
You may have a way of describing what you do – but this may not consist of the same collection of words or phrases that your audience will use when they're searching for your product or service. What questions will they ask? What answers do you provide?
Answering this question is a crucial first step in the keyword research process.
Keyword Tools
So these are mightily useful things. A keyword tool will tell you the average monthly search volume of any particular phrase – and will compare to similar search words…
This is a good one
What's the use of this? Well, you might think you should go for the keywords that are searched for the most – this opens you up to the widest market after all. But sometimes it's better to swim in the smaller pond – being more specific can often mean better conversion rates. For instance there are sooooooo many of me – the internet is positively drowning in website and graphic designers; plus I live in London – where most of us congregate in the UK (silly sheep like people) so pumping up localised SEO phrases doesn't help much either. So, I picked more specific key phrases to concentrate my SEO efforts that also echoed who I am and who I want to work for. I use 'bespoke web design' and 'boutique web design'. Both fully encapsulate what I do and are both important factors for the clients I want to attract. I always check in on how a new lead has found me (which you should always do by the by!) and I've been pleasantly surprised by how many have said it was through a search for 'boutique design'
Where should you concentrate your efforts?
Remember the mantra 'Go deep not wide' (I'm going to keep saying it till it sticks!)… this is true when thinking about what parts of your website create the most conversions and therefore should be where you concentrate your SEO (and keyword) efforts.
How will people look for you? Did you know google search actually presents its results in a myriad of different ways? Gone are the days where a search would give you a simple long list of links… Don't believe me? Try it out for yourself…
Go to google – type in Osteopath
Open up another window – search for Children's running shoes
How do the two pages of search results differ?
Osteopath's provide a service where location is key – you're more likely to choose a well reviewed osteopath near you than one town over. Therefore the first kind of listing that is shown (below the paid ads – which I'll talk about another day!) are localised results shown on a map. Sooooo – if you're an osteopath you should concentrate on localised SEO and DEFINITELY invest some time in creating a Google Business page (that helps you appear on that marvellous map) I'm going to blog on how to create your Google Business page next week so stay tuned!
The 'children's running shoe' search is a specific search for a product – so it's the 'shopping' search that appears first. If you're product based this is where you should focus your efforts.
Make sense?
So when working out your SEO strategy ask yourself the following questions about how your client is searching:
Are you answering a question
Are they looking for you by name
Are they looking to buy something specific
Are you serving local customers
And act accordingly!
Now we've got our keywords we need to know how to apply them – my next SEO post will explore how to implement them the RIGHT way (and how to avoid the WRONG way!)
In the meantime if you'd like me to have a reckie of your site and see where you could perform better get in touch.
And REMEMBER when defining your keyword strategy: